WELCOME TO MY HOME PAGE!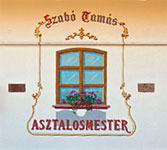 MY NAME IS TAMÁS SZABÓ, AND I AM A MASTER JOINER.

In 1995 I graduated from Kaesz Gyula Technical School for Wood Industry specializing in furniture making, and in 1999 I established my joinery. In the beginning I manufactured wooden cabinets, kitchen, dining-room and bedroom furniture piece by piece with special care.

Due to constant innovation and improvement I could accept more and more orders and became aware of the necessity of establishing a small company, which would take only a relatively small number of orders but could provide high quality service. Besides excellent craftsmanship, it is natural that the workshop is equipped with the latest 21st century technology, which guarantees the best possible quality.

In 2002 I was able to purchase a property where the workshop of my dreams could be built on 1200 square meters, since that time I have been able to produce the highest quality custom windows and doors on up-to-date machine lines.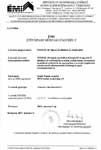 In 2006 our products passed a window and door testing provided by ÉMI and the windows and French doors attained their certification.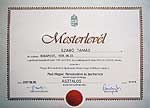 In 2007 I passed the Chamber of Commerce and Industry Master Examination in Pest County.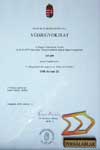 Since the first quarter of 2008 we have been functioning as a private company ensuring the high quality I had once dreamed of. In the same year the PERBÁLABLAK name was protected and it has been a registered trademark since then.
In 2009 our products passed another window and door testing and as a result the windows and French doors attained TVB certification and carry CE marking.

Since the second quarter of 2010 the historic windows have Rosenheim certification.