"As you like it" (Shakespeare is adapted freely as recommendation, commendation, praise.)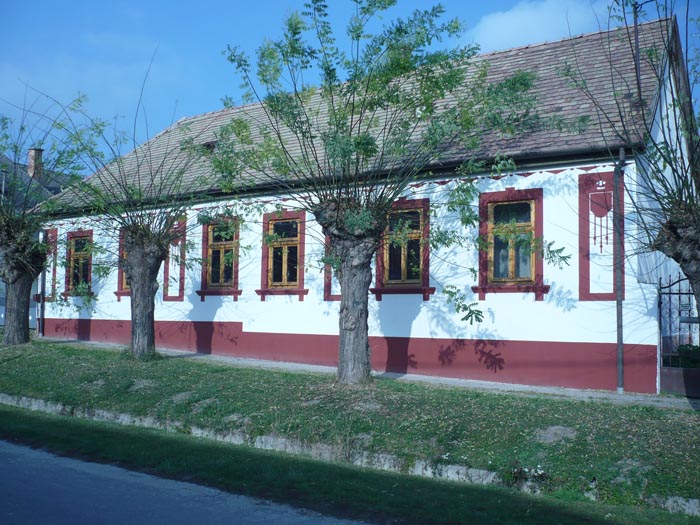 More then 20 years ago we bought an old peasant/civic house, as it used to be called, a "Kulak" house just a stone's throw, about 30 kilometers, from Budapest. A house with its reality is a commitment for the owners, we thought, so for us there really was no question to try and modernize the house while preserving its dignity, the beauty of the past, which later even might have been ashamed. The windows were in a bad condition, dried out, the paint was flaking, the wind was blowing through the cracks, in case of bad weather the rain and the snow were even driven in by the wind, but alas, because of their ornamentation we didn't want to toss them out.We were looking for a "master" joiner (it's dreadful to write after Jesus read a lesson to the "master" locksmith) who would make reproduction windows of our old windows, but with good insulation and from high quality material. Thereby we found, on recommendation of our friends in Budakeszi, Tamás Szabó, master joiner, whose workshop we could have seen from the coach twice a day hadn'we been completely lost in our reading. First we only had the window and door with the worst lockings changed. (Don't trust to luck!) When they were proven to work well, good and pleasant to the eyes, we decided to change some other windows and doors. Tamás helped us with design ideas, we consulted him on modernization (how to have tilt and turn windows, how to put back old shutters, how to have them painted). As our house is quite big we still have some more windows and doors that need changing. In the future we will have them painted before the installation because masonry, however carefully it is done, leaves traces on the wood. We have recommended Tamás Szabó to many friends and acquaintances so far, and we heartily recommend him to everybody.
Péter Szuhay, Beáta Zsólyomi
Tök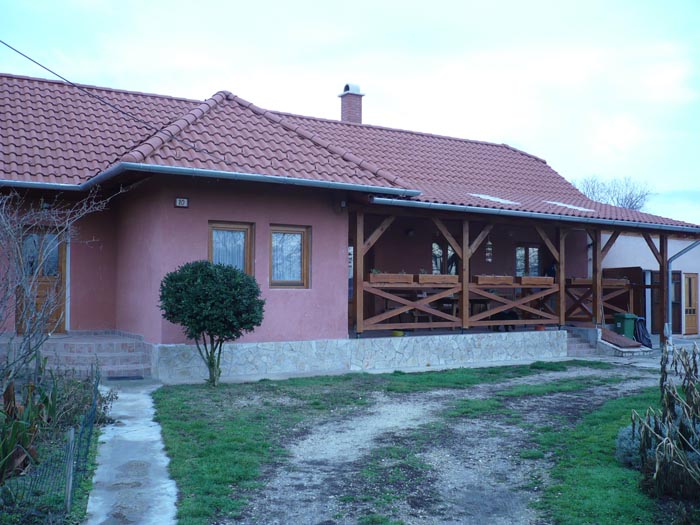 We got in contact with Tamás twice to order joinery services from him.
1, The complete changing of exterior doors and windows, the designing and manufacturing of a new cellar door.
2, The designing and manufacturing of fitted wardrobes and cabinets
As for overall satisfaction, I can say I was extremely satisfied. It is very important to make the exact order 3-4 months before delivery time. It began with a survey of the location, when we chose the right doors and windows by photos. Tamás can take into consideration all individual needs. Then the measurements were taken very quickly. When the custom products were ready, it was unbelievable how the old windows and doors were removed and the new ones installed in no time. Wrecking and rebuilding was done with limited refuse and maximum care, with complete perimetric sealing. The natural wood was treated with linseed oil. As a new service, I would like to suggest to install the window or door after previously painting it by the chosen colour. This would be even more to customers' saticfaction. Designing and manufacturing was projected similarly in the case of the fitted wardrobes and casements. Here, I suggest giving a plan of the design, because it would ease taking the exact measurements. It may happen that the customer hasn't got a precise conception, but Tamás can help him/her with practical ideas. The installation only took one day in both cases, but I suggest everybody to be aware of the fact that manufacturing the new products can take a few months from the time of consultation.
Mihály Fekete
Perbál
We had been going around the show-rooms all over the country looking for high quality interior doors that we could still afford.
By the time we found the products of Perbálablak, we had wasted lots of time and effort. Seeing the quality and choice, we immediately decided and we feel even now that we had no compromise.
The doors add distinctively to the character and atmosphere of our house.
To sum up: they are of perfect quality and give aesthetic experience.
Thank you.
Rajmund Kun
Perbál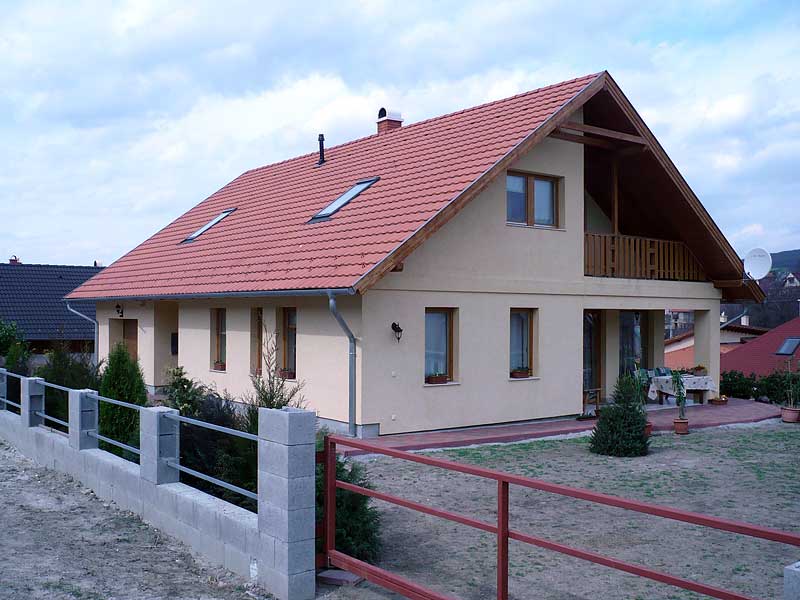 "Punctual, reliable, correct and supporting individual ideas. I was pleased to see that there are craftsmen even in today's world who do not only work well, but are also very helpful. I heartily recommend him to everybody. "
Péter Soós
Telki
Our attention was drawn by the advertisement of Perbálablak in the Budakeszi Hírmondó local newspaper. We asked our acquatainces about them and having seen their work we decided on Tamás Szabó's company. They met all deadlines from survey through quotation to delivery that all in all took a few months- They provide very precise, clean work with overall reconstruction. I can only make positive comments after the installation:
- much less noise is filtered
- much less dust is coming in and less heat is going out.
Easily handible, pleasing to the eyes and safe.
Thank you for your work.
József Illés
Budakeszi
Dear Mr Szabó,
Dear Future Customer,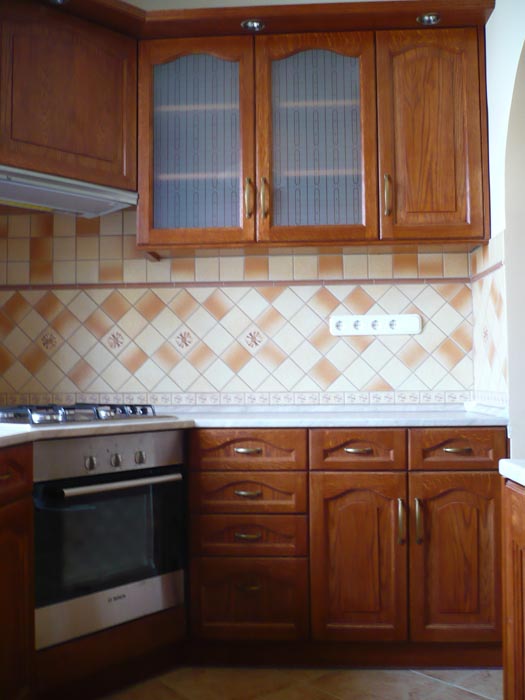 I am sure, everybody has been or will be in a situation when woodwork has to be done in their flat or house or their newly built properties. Let me share my own case, thoughts, reflections with you and Mr Szabó. In May, 2008 I decided to have a joiner make a new cupboard to my modest kithen. However, when I was to consult with a pretty good joiner, I realized I have none in my close neighbourhood or among my acquaintances so I began searching. After a while I heard about Tamás Szabó, a joiner in Perbál. No sooner had I found him on the internet and seen his products, when I contacted him through the phone and had an appointment.
He called on me the very next day, I told him what I wanted, he gave me some practical advice and took the measurements. After the survey he told me he would send a quot in two weeks time, but being very busy he could undertake the manufacturing only by the beginning of November. Hearing November, I was a little bit surprised, however, as I had seen the high standard of his work, I was still interested instead of the long delivery time. The quot had been made exactly by the time he had promised and I accepted it. He also said he would ask for some advance money when he begins the work and we would make a contract. Afterwards, he turned up twice for precise measurements and consultation. To tell the truth there was neither advance money given nor a contract written, but at the end of October the master appeared and told me he would come and bring the cupboard next week and install it. In the first week of November, on the appointed day, at 8 o'clock in the morning he turned up with the cupboard, his professional quality machines, trustworthy crew and they began the installation. It took two days to build in the cupboard, they were doing it with the greatest possible care and attention, very conscientiously. The work was done, the cupboard was beautifully built in, lots of people have admired it since then, and we all think it is a professional piece of real craftsmanship. Finally, I must tell you that instead of all the time I had to wait, I placed further orders with Perbálablak, but because of their constant and continuous work they could undertake it only on 4-5 months term. I suggest everybody who would like to contact Tamás Szabó with any kind of woodwork and has time to wait, by all means should sweat it out because it is worth, they will meet a dependable and skilled craftsman.
Péter Kovács
Páty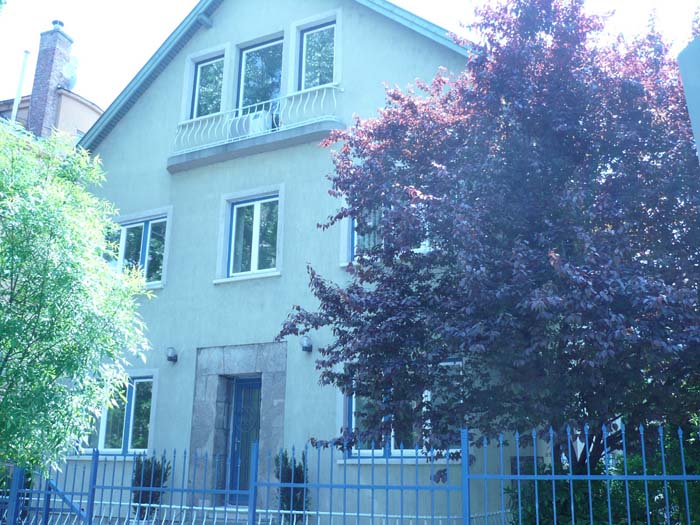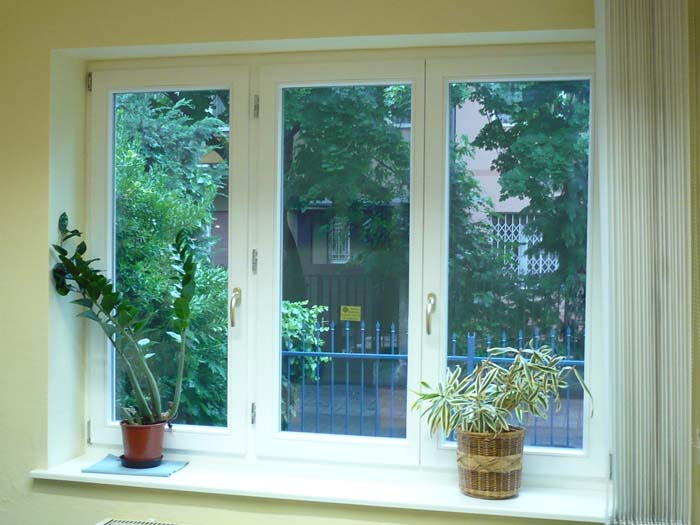 We heartily recommend the company to everybody who would like to have new windows and door for their homes or offices. Tamás and his team have made beautiful, high-quality windows and doors for us – and what's important: they were delivered on time and at a reasonable price.
We wish ourselves and others many young entreprenours like him.
Ágnes Zsíros
HONFRAN Ltd.
Budapest
Dear Tamás,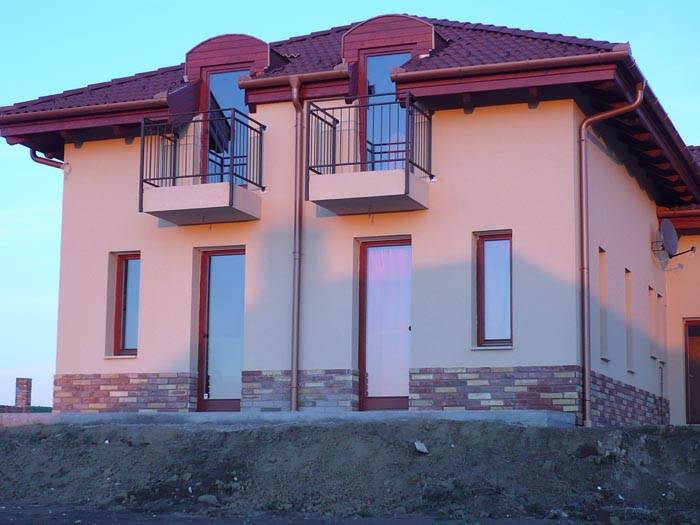 We moved into our family house in Tinnye last October, and asked you to do all joinery work in it. As a result of it we had the exterior and interior windows and doors made and the kitchen cupboard fitted.
We hereby would like to thank you for your quality work which made it possible to realise our ideas. Thank you for not leaving us even after finishing the work and problems occuring (e.g., doors damaged by the mason, kitchen cupboard harmed by the cycling kid, etc.) you offered prompt and skilled help.
We extremely appreciate the endless patience and flexibility, it's not been easy looking after our ever changing needs.
With your work you largely contributed to our pleasant memory of the construction, so we can heartily recommend you to our friends and acquaintances.
We are very glad to have met you.
Best Regards,
Enikő Szőke and Konstantin Back
Tinnye
Why did I choose PERBÁLABLAK joinery to have our windows and doors changed?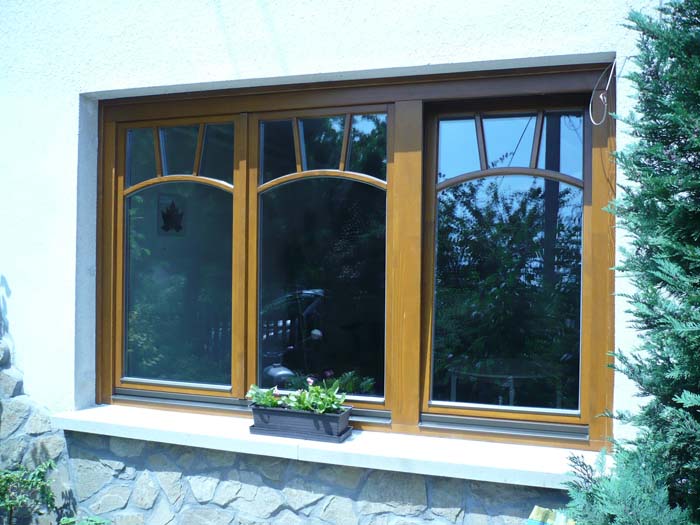 During the construction of my family house I had a contact with several joiners and joineries. More or less, I was satisfied with their work, but for the biggest job I have chosen PERBÁLABLAK. Whenever it is possible I buy Hungarian products and employ Hungarians to do jobs, but for me, it is also important to find a local craftsman. I don't like plastic, I find only natural materials long-lasting. The manager of the company is a nice, honest young man. First I had him change only a few windows, which he completed precisely and correctly on time at the quoted price, which was very reasonable. It payed off. The windows and doors are of good quality, close perfectly, are esthetically pleasing and customized to individual needs. The finish is gorgeous preserving the natural wood grain, it is apparently made of high quality wood. Finally I had this company make all the windows and doors and they did the job with the same conscientiousness. Problems occuring the manager of the company immediately came to the spot and solved them, putting things right. Thanks to him.
Péter Pál Török
Perbál
Dear Tamás Szabó,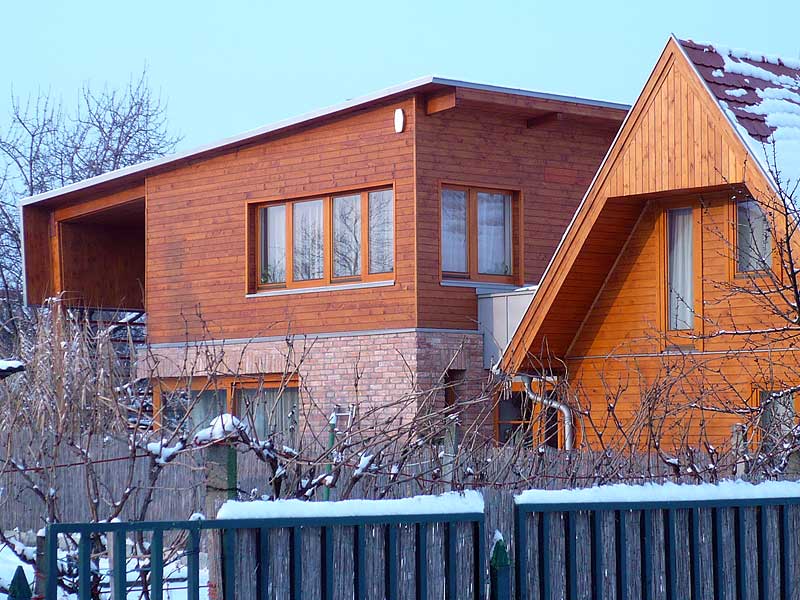 I hereby would like to thank you for your advice, help, patience and the beautiful windows and doors you have made to our home. The architect who planned the house has recently been here and was pleased to see that we constructed an esthetically pleasing, nicely built house on the basis of his plans.
I must confess that the construction put a lot of weight on my shoulders as I am familiar with quite different areas. I was lucky to find craftsmen like you, who were ready to help me not only as specialists but also as fellow humans to bring about our dream home.
It was good that during our cooperation I could receive advice and ideas from you which you had learned from your many year's experience, it wasn't me who had to find them out.
Thank you once more to you and your crew.
I wish you good health, a lot of work and happiness in life.
Jutka Horváth
Érd
As my windows and doors needed changing and I could imagine only wood, I began shopping around to see where and what can be bought.
I caught sight of the windows to my liking in my niece's newly built home. I asked where they had bought them and they said, www.perbalablak.hu.
I had a look at it and I liked what I saw.
I asked several manufacturers for quots and I got a very competitive estimate from Tamás, though I had to wait. By the agreed delivery date the windows had been manufactured, and their installation was also began and finished on the agreed time.
The installation was completed with incredible professionalism.
The working-hours were used with maximum effectiveness, the workers did't have to wait either for material or for tools, everything had been prepared.
I would like to add one more thing: the boys were working intelligently not using even one swearword. This is unusual for me, but very pleasing, as it is very uncommon nowadays.
Julianna Lukács
Budakeszi
This comment is intended to be put on your webpage without censoring.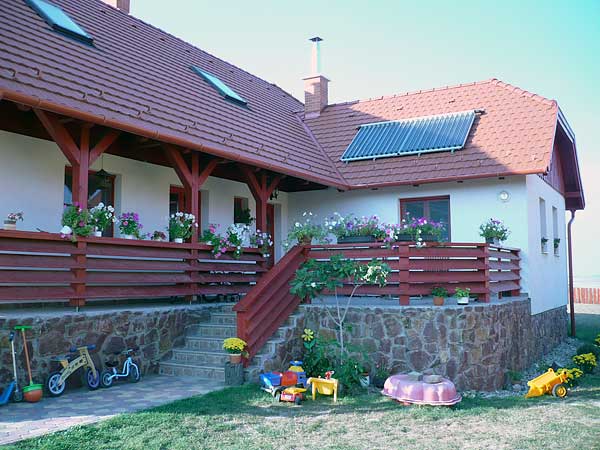 ""If you would like good quality windows and doors made with high degrees of accuracy, on the agreed delivery time, without hesitation I recommend the Perbálablak company. Before anybody would think that my opinion is influenced by family relationships or interests of business, I would like to nail down that I am not related to Tamás either by family or business relationship. My opinion was formed in a simple customer-contractor relationship during the construction. For the first time I met Perbálablak on the site-survey where they precisely took measurements of the windows and doors, while making professional suggestions on the suitable window styles and proper glazing, what's more they gave a free no-obligation quotation which is not common with businessmen, and they also kept the agreed delivery date. They didn't undertake it short-term, beyond their capacity, but gave a delivery date that they were able to keep. During the installation of the doors and windows every step was made with the greatest possible care. I am completely satisfied with the quality of the windows and doors including the keys and lockings (I think it is just as important when we talk of quality products), the high standard of the products can also be seen on the webpages of Perbálablak. The adjustment of the windows and doors was also done in the newly built house without asking for it, and after the first heating season they were ready to help with fine adjustments for free. The company is just as available today as it was two years ago and the same man answers the phone. It is very iportant for me, because I think it is the basis of trust between customer and contractor."
Üdvözlettel
László Molnár
Gyermely
Dear Tamás,
Why did we choose the services and products of Perbálablak?
Inquiring about craftsmen at many places, several people suggested Tamás Szabó's name. We got a sense of his precise work during the site-inspection and the design. We saw his precision and skillfulness during the whole project. Tamás Szabó supported us in every way and gave us professional advice. To our greatest surprise his team removed altogether 10 windows and doors from 8 a.m. to 4 p.m., the new ones were installed, the damages restored. The master even had time to help us collect the data necessary for a home improvement grant. The new windows and doors were worth buying, wind, snow and rain were excluded, but it isn't excluded that we will have Perbálablak do other joinery jobs in the future. Those who would like aesthetically pleasing, quality products should not hesitate to turn to Tamás Szabó and his small crew.
We thank them for their work.
Sándor Gyarmati and his family
Tinnye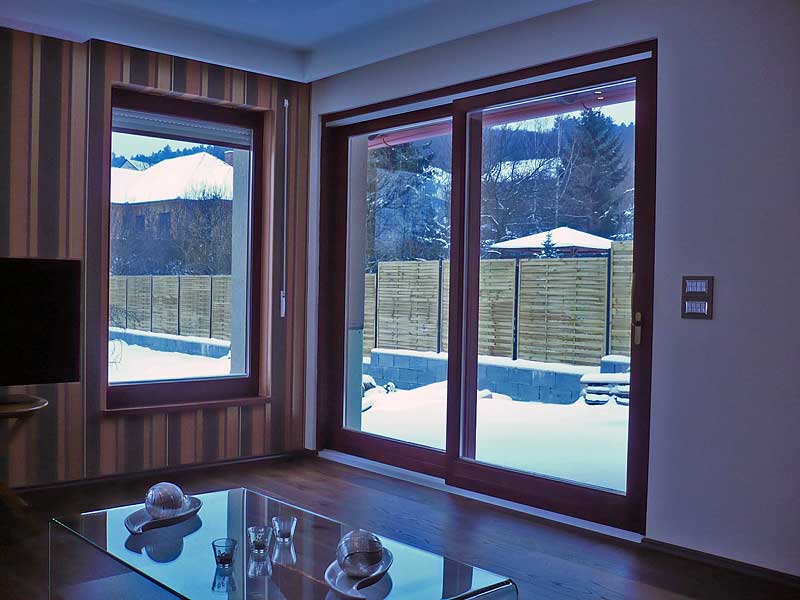 I noticed an advertisement of the Perbálablak Company in the Nagykovácsi Böngésző local newspaper, and as a last resort I asked Tamás for a quot for all the windows and doors of our family house under construction. It was natural that we had been to several companies and cotractors, with more or less success. Unfortunately we had a very bad experience with a joiner in Biatorbágy, who was really upset at the mere fact that we were going over to Tamás to see his workshop. He expressed his opinion on almost all the companies in the area which were up to the job. After he had learned that we finally chose Tamás, for days he disturbed my husband through the phone at his workplace to let us know how bad decision we had made and that we would regret it. However, we were dumbfounded when Tamás told us that the man had visited him incognito as customer. The main thing is, time proved the correctness of our decision and I must add that besides the quality and the competitive price we could cooperate nicely. We think similarly on the quality of work, it's process, and we have similar views of the world. His precise, almost meticulous attitude and helpfulness, professionally equipped workshop (as clean as an apothec) could teach a lesson to all joiners. By all means, I can heartily recommend Tamás and his crew on behalf of my whole family.
Balázs Kerék and Lívia Kerék
Nagykovácsi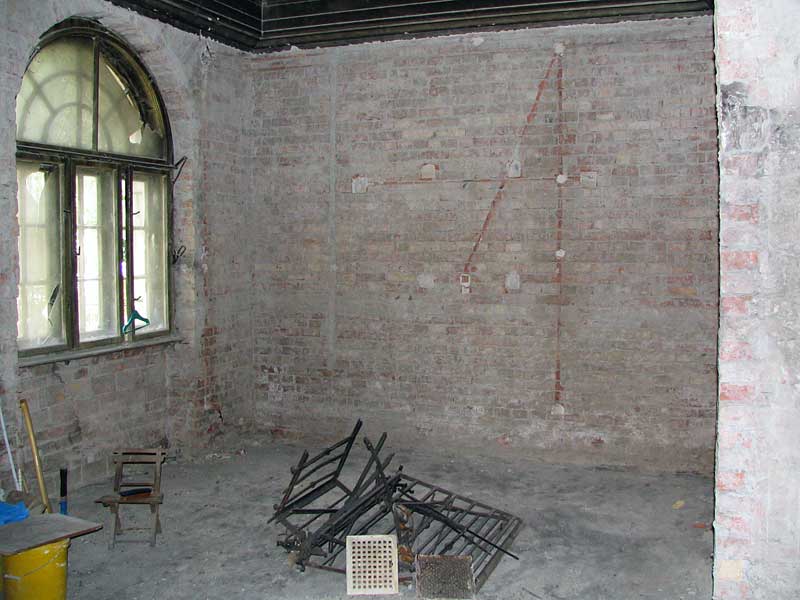 "We hereby would like to express our thanks to the Perbálablak Ltd., that changed the windows of our consulting rooms with great professionalism.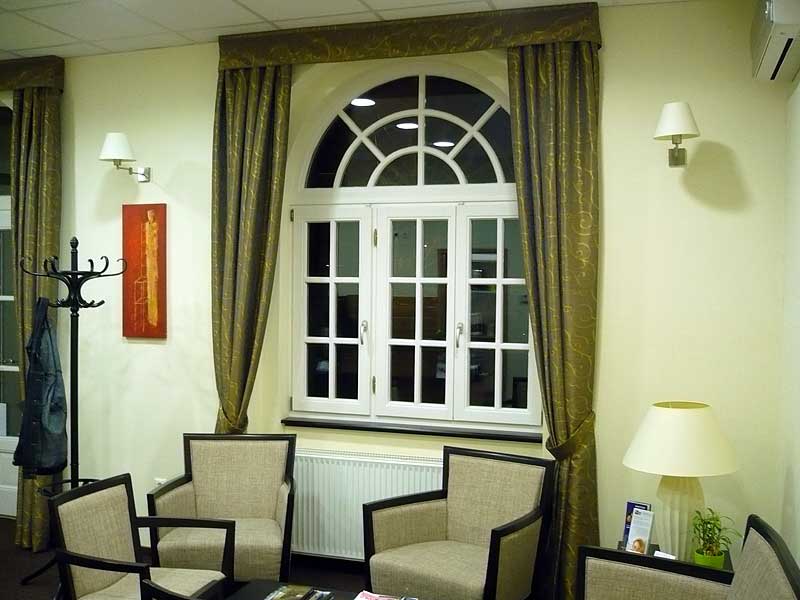 It wasn't an easy task as they had to bring in harmony the house built in the 19th century and the consulting room which had been brought into the 21th century. We appreciate their work aesthetically and functionally, our patients cannot praise enough the beautiful windows. We are particularly pleased with the sound insulation, which make the treatments as quiet as possible."
DENTUS Hungary Ltd.


After seeing the advertisement of the Perbálablak company in the Zsámbéki Polgár local newspaper I consulted their website. I was very pleased with what I saw there, both the windows/doors and the furniture. The personal meeting and consultation also convinced me that my decision was right. The manufactured windows and doors are the result of very precise, high-quality work. And the sight talks for itself. I can wholeheartedly recommend them to anyone.
Krisztina Kodó
"Success comes to those who are energetic enough to work for it, trustful enough to believe it, patient enough to wait for it, brave enough to seize it and strong enough to keep it." (Unknown)
It is not a tale that happened to us five years ago, but reality, and I would like to share it with everyone. We bought a rural house, but we knew even then that it would be a long process to keep the character of the house, if heavens permit. It has been going on since then, slowly but surely, probably approaching its end now. We had windows and doors of different size and style, no two alike. I can be called MASTER (it deserves the capital letters) owing to my good habit of reading every slip of paper before throwing it out. This allowed me to find the advertisement of Perbálablak a few years ago. I took the craftsman with a grain of salt, because previously we had a lot of "craftsmen" for the different jobs who took the money but their work had much room for improvement. We began with only one door and that was the back door, no matter if he spoiled it, we thought. However, after the first personal meeting I had an intuition that he would be our craftsman. We had to wait at least two or three months for the door, but it was worth waiting. No adjustments were needed, it was perfectly measured and manufactured. The end of the story can be anticipated: since that time we have got Tamás to change all the windows and doors. They worked fast and clearly, every piece was manufactured perfectly. And to my greatest surprise, in five years they came back to check te insulation and to see if every tiny piece was functioning properly as they had guaranteed. What kind of people are Tamás Szabó and his crew? Well, they are professional craftsmen, trustable, polite, punctual, cultured (also their speech), etc.. Well, it is possible to work like this, the customer is not left there annoyed but feeling pleased with the lovely product, which is worth the value. And what's important: at competitive price. We payed what we had agreed. Congratualions to Tamás and his wonderful crew. I heartily recommend them to my friends and acquaintances. Thank you for the work you have done.
Mrs Józsa
Budakeszi
2010 Springtime
Why, exactly, Perbálablak? (I.e.: We share the experiences we have.)
Through Men's Eyes:
For me, the skill and quality were important. They were present from the first moment of the survey (with suggestions on functional and aesthetic aspects).
The manufactured products carry CE certification. The window hardware corresponds to EU norms.
The agreed price did't change after the work had been done.
The delivery date promise was kept
Through Women's Eyes:
The windows and doors were manufactured by the photographs we took with us according to our ideas.
We were able to choose the colour of the windows/doors and the glass patterns from a colour scheme according to our needs.
During the installation of the windows and doors they took care of their environment and cleaned up everything afterwards.
Attila Balogh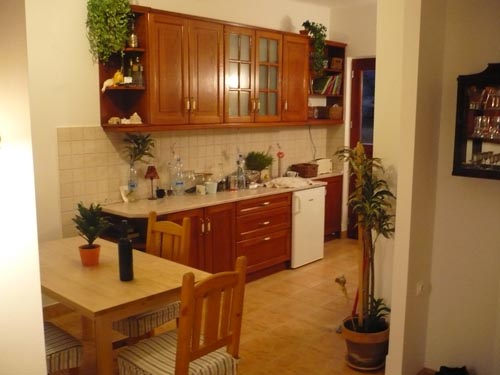 Two and a half years ago we were planning the renovation of our family house. Part of the project was to change the exterior and interior windows and doors. The joinery was discovered by chance while driving on the road. We went inside. Tamás Szabó suspended his work, readily showed us his workshop, enlisted the alternatives and we fixed an appointment for measure. He arrived on time. Measured everything meticulously. In a few days he sent his quot as he had promised. So far, the overall impression was good: energetic, precise young man, clean, spacious workshop equipped with modern machinery and the important "detail" of organizing the removal of the old windows and doors. Neither were we disappointed with him later. The windows and doors were ready by the agreed time, the installation was done precisely. Their work has been of the highest standard not to mention its exceptional aesthetics. We were so pleased with the unexpected results, that we engaged Tamás to do further work for us - the kitchen furniture. The work carried out was again exceptional.
Tamás Szabó is a young man, but an "old fashioned" master (in the good sense of the word). He is aware of the importance of customer satisfaction, he delivers the product only if the tiniest detail is perfect. It is impossible to find fault with his work. I recommend him to everybody who needs work of the highest standard.
Dr Csaba Göndöcs
Budapest
Welcome Dear Reader and Future Customer!
I apologize in advance for the informal style, but Tamás's father is a very good friend of mine and a former colleague.
I saw Tamás's work at my friend, Géza Ványi for the first time. There I was face to face with a beautiful, aesthetic, accurately manufactured kitchen cabinet. I asked Géza who made it and he answered: Tamás Szabó, the son of our mutual friend. I was very impressed by his work.
In 2008 I and my wife decided to renew the kitchen/dining room. We wanted a nicer, more spacious kitchen, so we needed to have new kitchen cabinets made. I immediately thought of Tamás. I told my wife how beautiful built-in kitchen cupboards I had seen at Géza's home. We decided to get Tamás to manufacture our new kitchen furniture, so I phoned Tamás to tell him about our decision and ideas. We arranged an appointment, and he was there just on time. It was conspicuous that he wasn't late and didn't ask for another appointment. We sat down, he listened to us patiently and shared his ideas with us to help make our dream kitchen look even better, even more beautiful. This conversation was held around November, at that time he had a lot of work to do (and has had a lot ever since), so he said we would have to wait a couple of months. IT WAS WORTH! We also had some coating and tiling jobs to be done and Tamás could help us with it, too. He has contact with a masonry team who always complete excellent work on deadline. Hardly had the tiling and coating been done, when Tamás and his small crew arrived on the next day. They were bringing the long expected kitchen cabinets. Nothing else but the installation was missing. They drilled in, screwed in and installed the cupboards, then packed and cleaned up everything. When they were ready, they politely said good-bye. We were left nothing else but to rejoice.
THANK YOU TAMÁS!!!!!!!
You have done an excellent job - you and your small crew; each one of you did his part. I was impressed to see that you joined them and you were doing everything together.
I can only recommend you to everyone who needs a real craftsman, timely, accurate, helpful, full of ideas, doing excellent work.
István Halmai
Zsámbék
When we decided to renew our kitchen, we had no doubt who to ask for the work. As we were very pleased with the windows and doors he had made, we didn't look for anybody else but Tamás Szabó and his small team. We were not disappointed because the kitchen cabinets were pleasing to the eye and delivered on time. I can only recommend Tamás Szabó master joiner to everyone, he fully deserves the master name.
I thank him for all the work completed.
Best Regards,
Mrs Jánk
Páty
First of all, we would like to congratulate on your high-quality website. We would also like to thank you for your accurate work and for always being here at the promised time. You helped us a lot by giving advice, sharing ideas (e.g., interior doors, masonry arches) It is good to see that you take delight in your "piece of art" together with us; you don't just consider it as your work, but also as a challenge. The work is not finished for you with the delivery, you always have new ideas to make things nicer (it is how the fence was made and the furniture renovated). In one word, thank you and your kind colleagues for contributing to the amazing renewal of my parental house. May you remain a perfectionist and continue doing your work with such enthusiasm. We wish you great success in it and good health.
The Gulyás family